Baptist Cancer Center Leaders
Our leaders have helped Baptist evolve into the innovative institution it is today. Under the guidance of our administrators and leaders Baptist Cancer Center is able to provide the compassionate care patients deserve while remaining on the leading-edge of cancer diagnosis and treatment.
Paul DePriest, MD, MHCM
Vice President, Executive Vice President and Chief Operating Officer
Dr. DePriest serves as the Chief Medical Officer for Baptist Memorial Health Care Corporation. He previously served as the CMO of UK HealthCare Hospitals and their Ambulatory Clinics and was the Senior Associate Dean for Clinical Affairs. Dr. DePriest was also Professor of Gynecologic Oncology at UK HealthCare. During his tenure at the University of Kentucky, he also served as an Associate Chief Medical Officer, Medical Director of Surgical Services, Residency Program Director and the interim department chairman.
Dr. DePriest completed his MD, residency and fellowship in gynecologic oncology at UK HealthCare, where he has practiced since that time. He received a Master's of Science in Healthcare Management from the Harvard School of Public Health in 2005.
Ann Bishop, RN, MSN, CMHP, FACHE, MD, MHCM
System Administrator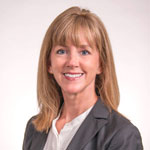 Ms. Bishop serves as the System Administrator for Oncology for Baptist Memorial Health Care Corporation located in Memphis, TN. In this role, she has oversight for the programmatic development of the five BMHCC Cancer Centers across the Baptist network and for the development of oncology services across the system. Ms. Bishop has 30 years of healthcare experience. In addition to her experience in clinical patient care, Ms. Bishop has served in leadership roles in the areas of continuing education, business development, managed care, and has served in hospital operations with administrative responsibility for the development of the Baptist Cancer Center in Oxford, MS. In addition during Ms. Bishop's tenure with Baptist, she has had administrative oversight for clinical ancillary areas including pharmacy, imaging, lab/pathology, respiratory, inpatient and outpatient rehabilitation services, Heart Care Services, Home Care and Hospice, as well as, medical review and accrediting services. Ms. Bishop also served as the Administrator for the Oxford Diagnostic Center which was the systems first joint ventured Independent Diagnostic Testing Facility.
Ms. Bishop received her M.S.N. in Nursing Administration from the University of Southern Mississippi in 1993 and received her board certification as a Fellow in the American College of Healthcare Executives in 2010.